Alfa Romeo will show three new models at the 2010 Geneva Auto Show in March, in addition to the hotly anticipated new Giulietta, Inside Line has learned. These will be a trio of fresh takes on the next-generation replacement for the 159 sedan, sources say.
A Turin source told IL these are unrelated to the Giulietta, which is the replacement for the long-lived 147 compact and will come to the U.S. in 2011.
The all-important future replacement for the 159 is expected to adopt a classic Alfa Romeo model name, though exactly which one is not clear.
"At Geneva," the source went on, "each of the Turin design houses — Stile Bertone, Pininfarina and Italdesign Giugiaro — will create a version of the new midsize model to be shown at their respective stands." The expected breakdown will see Bertone creating the two-door coupe body, Pininfarina the convertible, and Italdesign Giugiaro the four-door sedan breadwinner.
The design renditions were reportedly commissioned to coincide with Alfa Romeo's centenary. The inaugural 24-horsepower model from A.L.F.A. (Anonima Lombarda Fabbrica Automobili) rolled off the line in a 300-unit run at the Portello factory in Milan in 1910.
The 159 replacement is crucial to Alfa Romeo's success worldwide and should be followed very soon after by the also-important replacement for the full-size 169.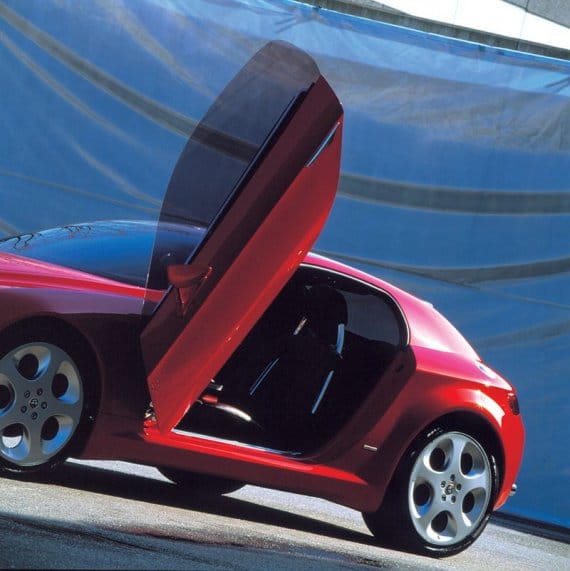 There's still no clarification, however, if the Chrysler or Dodge brands will be getting their own models from this new chassis.