Valtteri Bottas is known for his exceptional skills as a Formula 1 driver in the Alfa Romeo F1 team, but he is also a true car enthusiast. Recently, he picked up the Alfa Romeo Giulia GTAm from Stellantis & You in Turin, a part of a limited series of only 500 units built. The Alfa Romeo Giulia GTAm is the most powerful production model in the brand's more than 110-year history, and Valtteri Bottas, as a connoisseur of the brand's history, opted for the traditional Alfa Romeo red for the body color.
But the Giulia GTAm isn't just any sports sedan; it pays homage to the racing cars of the same name that were used in the late 1960s and early 1970s and celebrated countless championships and victories. In fact, the Alfa Romeo Giulia GTA from 1965, which symbolized Alfa Romeo's unique ability to combine style and sportiness, is revived in the current Giulia GTAm. The car perfectly embodies the DNA of the brand, the passion for motorsport, the driving pleasure, and a unique and unmistakable styling.
As an ambassador for Alfa Romeo, Bottas understands the brand's history and the significance of the Alfa Romeo Giulia GTA and GTAm models. He appreciates the craftsmanship, the high-tech materials such as carbon fiber and composites used to reduce the vehicle's weight, and the optimized aerodynamics to increase the downforce caused by airflow. The cooperation partner, Sauber Engineering, used expertise gained in Formula 1 to add significantly optimized aerodynamics to the 2020 special models.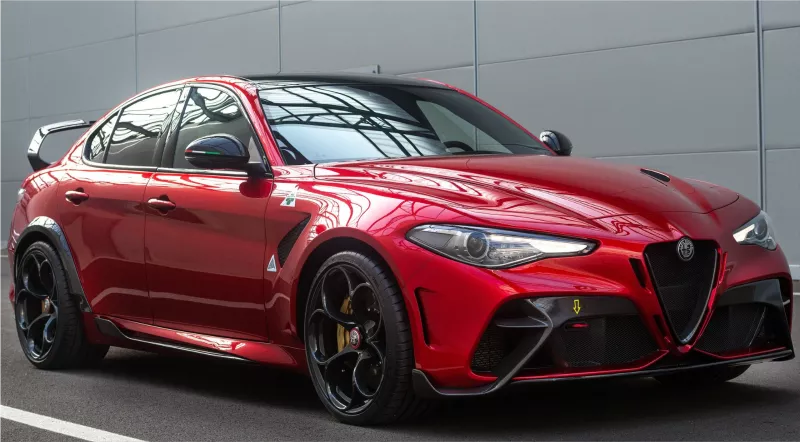 Valtteri Bottas is not only a Formula 1 driver but also an automotive enthusiast with a passion for Alfa Romeo, and his ownership of the Giulia GTAm shows it. He joins the ranks of drivers who have appreciated the excellence of Alfa Romeo vehicles for generations.