The legendary Italian automaker Maserati is returning to the track with its brand-new GT2 model. The car's recent debut at the Autodromo Varano de' Melegari marked the beginning of a new era for the manufacturer. Its predecessor, the MC12, was a multiple-championship winner in the GT class, and the GT2 is styled in its honor.
Maserati's nearly century-long racing history is marked by the brand's unique DNA and a renewed excitement for the sport, thanks to the GT2. Performance-wise, the GT2 is a work of art, built to be nothing short of exceptional and breathtaking when pushed to its limits in a contested environment. Maserati's engineering team worked closely with the company's design studio, Centro Stile Maserati, to create the vehicle.
The Maserati MC20's 463kW/630HP Nettuno V6 engine is included in the Maserati GT2, one of many impressive technical features. The vehicle also incorporates the brand-new, patented MTC (Maserati Twin Combustion) technology inspired by Formula One engines. Having a lightweight complete composite body with a carbon fiber central monocoque helps with the weight-power ratio and drag efficiency.
The carbon fiber dashboard and 10" display in the Maserati GT2 are just two examples of the car's modern, user-friendly, and sparse interior design. The Maserati Corse-exclusive paint and livery (Blu Infinito) is a classy addition to the vehicle.
The Maserati GT2 is a technological marvel, a vanguard of forward-thinking technical solutions; its interior is futuristic, minimalist, and sculptural, alluding to the body's extreme contours. This vehicle was built specifically for the racing teams and gentlemen drivers competing in the GT2 Championships.
Maserati's test driver, Andrea Bertolini, is very enthusiastic about the GT2: "We've focused on building a product that not only stands up to its competitors but is also a perfect automobile for our gentleman drivers in handling, comfort, and performance. Our goal is to give them a sensation that they won't get anywhere else when riding in our vehicle. If you're looking for a car that excels in all three performance, luxury, and style categories, go no further than the GT2."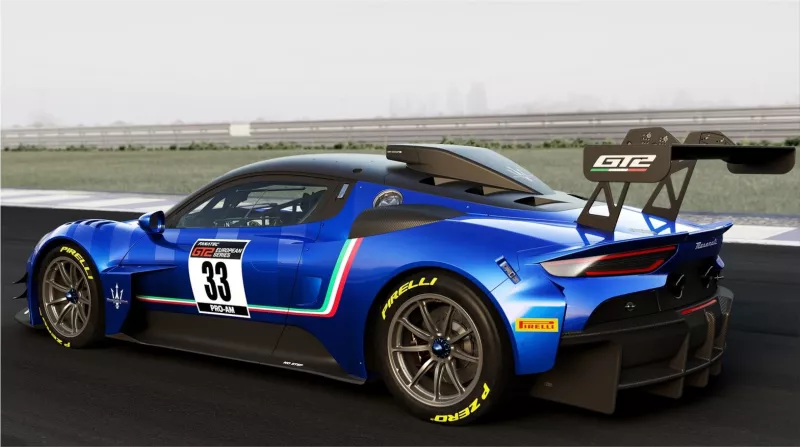 The Maserati GT2 is a cutting-edge marvel representing the company's dedication to innovation and quality in motorsports and the company's long tradition of success in this arena. The GT2 will change the course of Maserati's racing history and win over the hearts of motorsports fans everywhere.