McLaren has unveiled the 750S Spider, a convertible version of its flagship supercar that promises unrivaled performance, luxury, and exclusivity. The 750S Spider is based on the same carbon-fiber chassis as the coupe but features a retractable hardtop that can be lowered or raised in just 11 seconds at speeds of up to 31 mph. The roof also has a glass panel that can be tinted or cleared at the touch of a button, allowing drivers to enjoy the sun or the stars.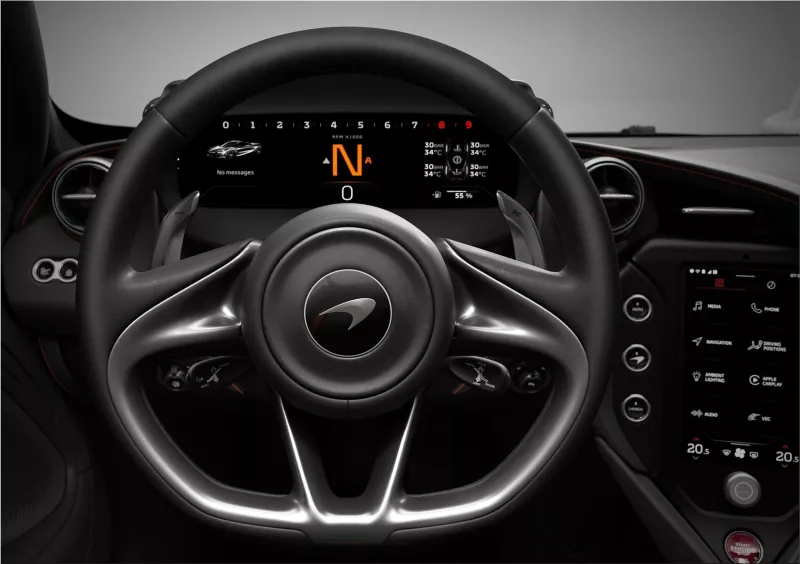 The McLaren 750S Spider is powered by a 4.0-liter twin-turbocharged V8 engine that produces 750 horsepower and 590 pound-feet of torque, making it the most powerful McLaren road car ever. The engine is mated to a seven-speed dual-clutch transmission that sends power to the rear wheels via an electronic limited-slip differential. The 750S Spider can accelerate from 0 to 60 mph in just 2.7 seconds and reach a top speed of 212 mph with the roof up or 202 mph with the roof down.
The McLaren 750S Spider also boasts a sophisticated suspension system with adaptive dampers and hydraulic anti-roll bars that adjust to different driving modes and road conditions. The car also has carbon-ceramic brakes, Pirelli P Zero Corsa tires, and an active rear spoiler that can deploy for extra downforce or act as an airbrake. The 750S Spider also has a variable drift control system that allows drivers to adjust the level of traction and stability intervention, enabling them to unleash their inner hooligan.
The interior of the McLaren 750S Spider is a blend of luxury and technology, with leather, Alcantara, and carbon-fiber trim throughout. The driver faces a digital instrument cluster that can switch between different display modes and a central touchscreen that controls the infotainment system, navigation, climate, and vehicle settings. The car also has a Bowers & Wilkins sound system, wireless charging, ambient lighting, and a host of driver-assist features, such as adaptive cruise control, lane-keep assist, blind-spot monitoring, and rear cross-traffic alert.
The McLaren 750S Spider is a stunning supercar and a rare one. Only 500 units will be produced worldwide, each with a starting price of $375,000. Customers can also customize their cars with various options and packages from McLaren Special Operations (MSO), such as bespoke paint colors, carbon-fiber accents, racing seats, and more. The 750S Spider is expected to arrive in dealerships in late 2023.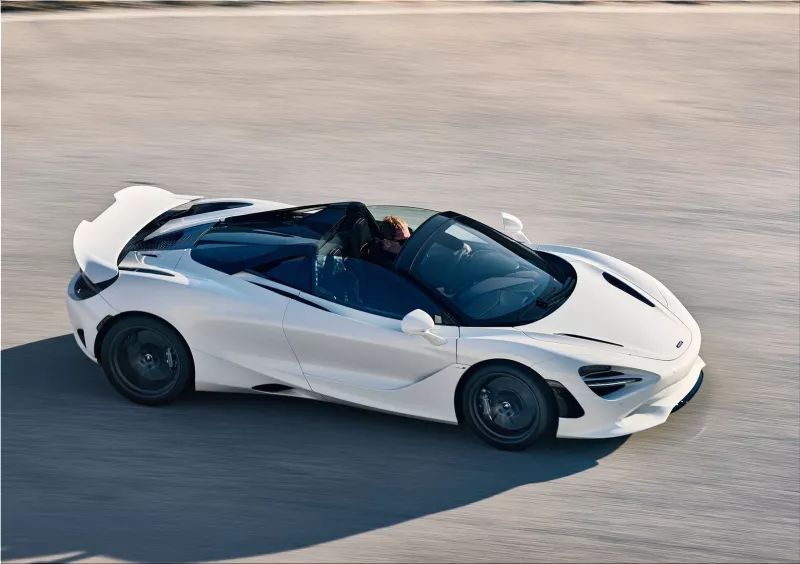 The McLaren 750S Spider is the ultimate open-top supercar for those who want to experience the thrill of driving a McLaren without compromising on comfort, style, or exclusivity. This car combines breathtaking performance with exquisite craftsmanship and cutting-edge technology. It is a car that will make you feel alive whenever you get behind the wheel. It is a car that deserves to be driven with passion and pride. It is a car that is worthy of the McLaren name.