During the Chicago Auto Show last February, Volkswagen's design chief, Klaus Bischoff, pointed out how different the new Volkswagen Jetta is compared to the Volkswagen Golf, with whom he shares the MQB platform. In fact, neither of them do share any exterior panel or window, and there are very few seeable parts that do share.
For now, the only engine available for the Volkswagen Jetta is a 1.4-litre four-cylinder turbo that produces 147 horsepower and 184-lb-ft turbo DOHC 16-valves I-4. The Jetta GLI will arrive in about a year and will be equipped with the 2.0-litre engine. Volkswagen has taken the decision to offer a 6-speed manual or 8-speed automatic transmission. Our main disappointment with the manual transmission is that Volkswagen only offers it in the S variant.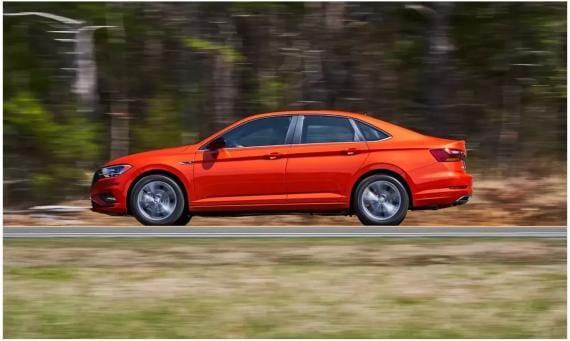 Volkswagen Jetta
Finally, because Volkswagen is in a position to try to regain public confidence, it has sweetened the value of the 2019 Volkswagen Jetta. The entry price is $ 19,395, $ 100 less than the 2018 model.