Innovative Design and Versatility
The Renault Niagara Concept stands out with its innovative design, combining the practicality of a compact pickup with the sleekness of a crossover. This vehicle is part of Renault's strategy to target international markets, particularly in regions like Latin America, India, and Africa. The concept's design is both rugged and stylish, featuring a unique front grille, LED headlights, and a panoramic glass roof. The body's vibrant blue color is inspired by the stunning Niagara Falls, adding to its visual appeal.
Spacious and Modular Interior
Inside, the Niagara Concept offers a spacious and modular interior, equipped with modern amenities such as a digital dashboard, a large touchscreen, and a wireless charging pad. The rear seats can be folded to create additional loading space, and the tailgate has dual opening modes for added convenience. A unique feature is the removable cooler box, ideal for outdoor activities like camping or picnicking.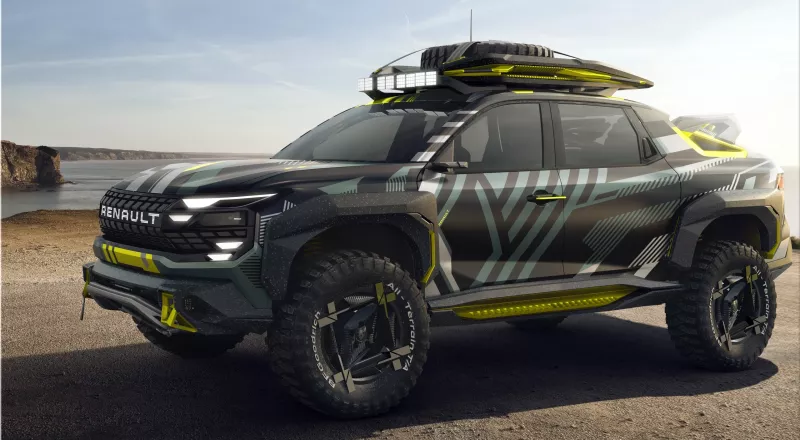 Hybrid Powertrain for Enhanced Performance
Under the hood, the Niagara Concept boasts a hybrid powertrain that includes a 1.6-liter turbocharged gasoline engine paired with an electric motor and a 13 kWh battery. This setup delivers an impressive 200 horsepower and 300 Nm of torque. The vehicle offers three driving modes: Eco, Sport, and Off-Road, catering to various driving conditions. Additionally, it features a four-wheel drive system and adjustable ground clearance for optimal off-road performance.
Preview of Future Production Model
The Renault Niagara is more than just a showpiece; it's a preview of an upcoming production model set to launch in 2024. The production version will be based on the versatile CMF-B platform, which is also used in other Renault models like the 2024 Renault Clio and Renault Captur. While there will be some modifications from the concept version, such as conventional doors and smaller wheels, the essence of the design will remain.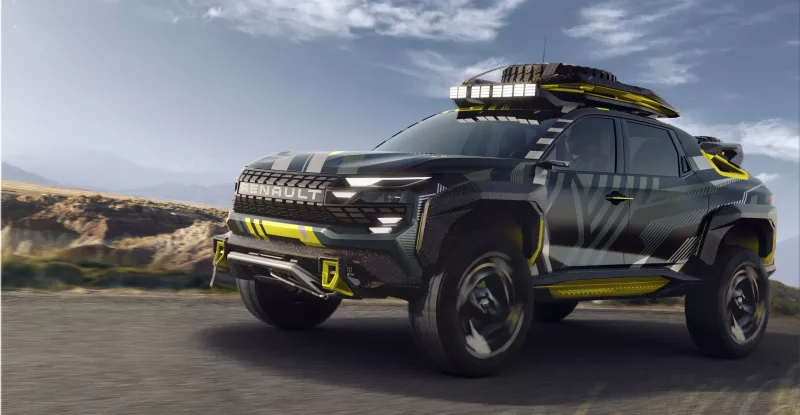 Expanding Presence in Emerging Markets
Renault aims to expand its presence in emerging markets with high demand for compact pickups. The global market for compact pickups is projected to grow by 40% by 2030, reaching approximately 2.3 million units annually. Renault's goal is to capture 10% of this market share, competing with models like the Ford Maverick, Toyota Tacoma, Hyundai Santa Cruz, and Fiat Toro.
Commitment to Electrification and Sustainability
The Niagara Concept aligns with Renault's commitment to electrification and sustainability. By 2025, Renault plans to introduce 14 new electrified models, including seven fully electric ones. The company also aims to reduce its carbon footprint by 50% by 2030 compared to 2010 levels.
In conclusion, the Renault Niagara Concept is a bold and innovative vehicle that represents Renault's vision for the future of compact pickups. It's designed to meet the needs of customers seeking more than just transportation; they're looking for an experience. The Niagara Concept is set to be a game-changer in the compact pickup market.